Biggest International Yoga Day celebration in Atlanta!
JuneAi??21, 2015 8:30 AM to 12:30 PM
HERITAGE PARK, Sandy Springs (6110 Blue Stone Rd NE, Atlanta, GA 30328)Ai??Map
For more information visit: http://idyatlanta.org/
email: idyatlanta@gmail.com
Ai??Register today!
http://idyatlanta.org/registration/
---
Fun and Learning for the entire family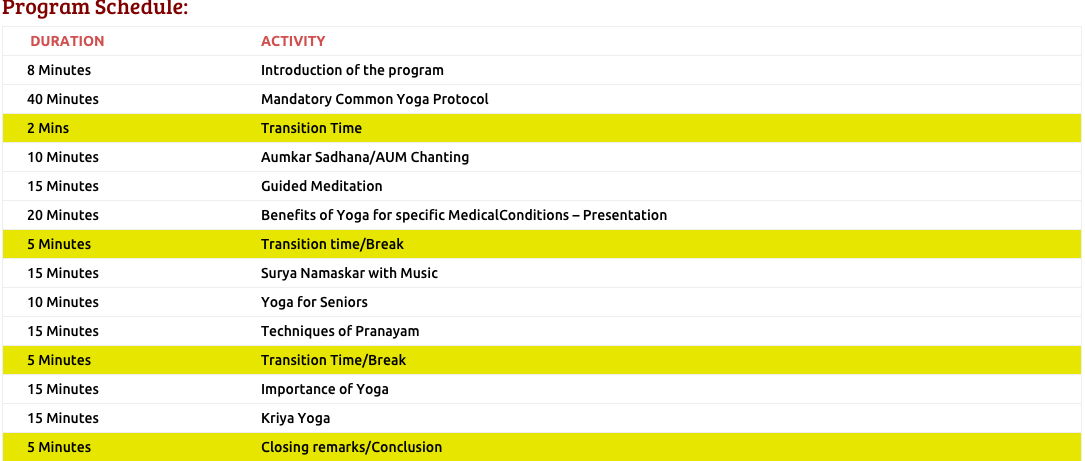 Come and Join us for noble cause!
Hindu Swayamsevak Sangh
SEWA International
Vishva Hindu Parishad of America (VHPA)
Art of Living (AOL)
Ekal Vidyalaya USA
Isha Yoga
Hindu Temple of Atlanta
Greater Atlanta Vedic Temple
Patanjali Yog Peeth
World Association for Vedic Studies
India Awareness Foundation
ISKCON Atlanta
VT Seva
Georgia Tamil Sangam
Vydya.com
Indian American Cultural Association (IACA)
Greater Atlanta Telugu Association
American Telugu Association
Telugu Association of Metro Atlanta
Maharashtra Mandal of Atlanta (MMA)
North American Telugu Association
TANA
Global Indian Business Council
Gaudiya Vaishnava Association
Yoga in Daily Life
OVBI
Greater Atlanta Telangana Society
Ekal Vidyalaya
BAJA
Robyn's Healthy Living